Blitz Day St Damian's National School
May 02 2023,
News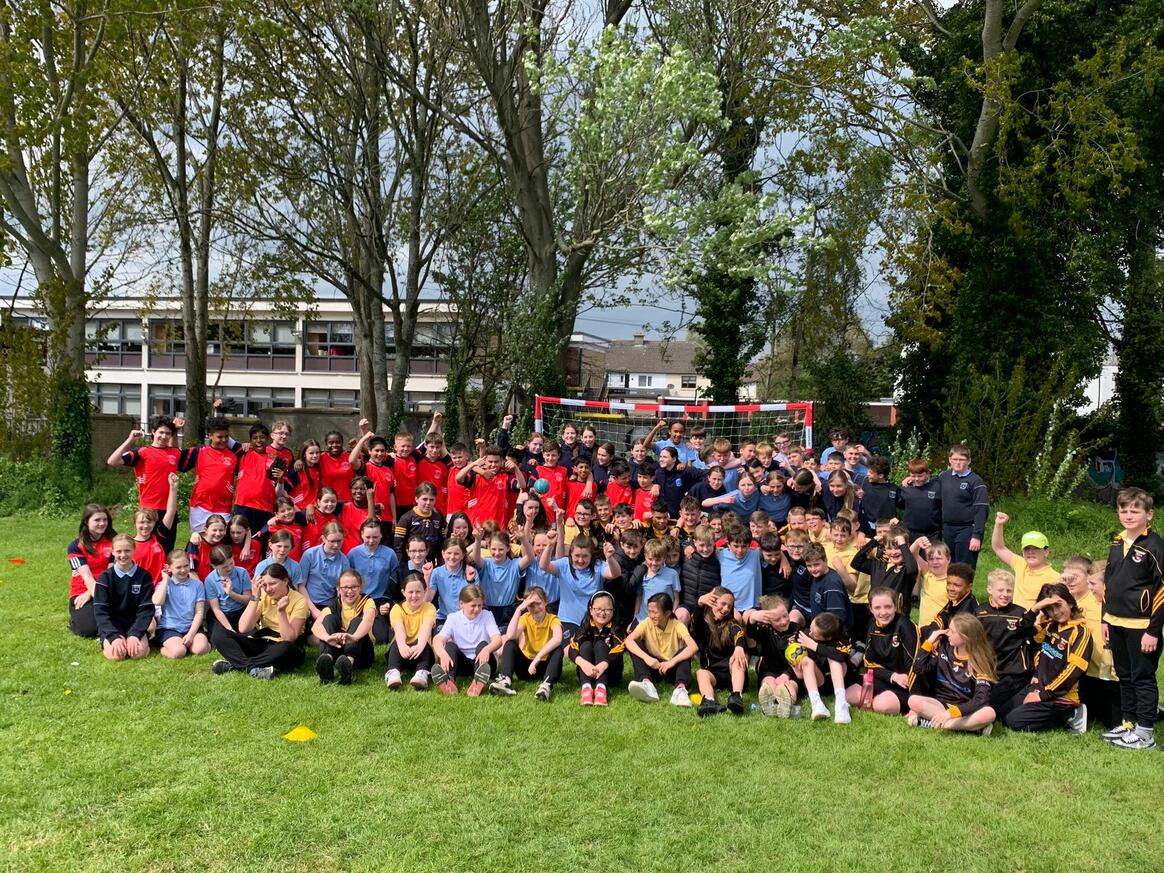 St Damian's National School organized 2 Olympic Handball Blitz Days!
The first Blitz Day happened on the 26th of April, for 5th and 6th classes where the host invited neighbor schools - St Peter's National School and St Attracta's National School to take part in the fun day. During the day, around 100 kids from the three schools took part, where they could enjoy Olympic Handball matches and have fun!
On the following week, on the 3rd of May, St Damian's National School had the second blitz day but now for 3rd and 4th classes. This time, St Damian's organized matches among the school children and of course, all had a lot of fun!
The weather was brilliant in both occasions so the students had the chance to play outdoors!
See the gallerry from the two days below: